Below is the list of top 10 web series of 2020 in india.
Kashmakash
Code M.
Bhoukaal
Ghost Stories
Guilty
Taj Mahal 1989
Afsos
Asur
Jamtara
Forgotten Army Ajadi K liye
Kashmakash :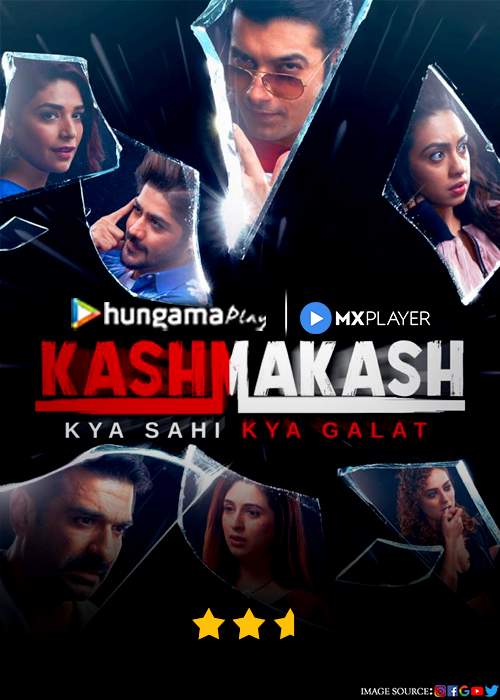 Kashmakash is an anthlogy web series produced by hungama play. The story of this web series revovles around moderm society and the crimes happing in country. Here one confusion is there that is how to choose what is right or wrong and how to handle the tough situation in life form the story .
The major cast in this web series is Sharad Malhotra , Anjum Fakih, Abigali Pandey ,Lavina Tandon, Vahbiz Dorabzee Eijaz Khan etc….
this web series consist five stories of five different situations. Here house wife get overnight stardom on social media and faces unaccepatable attention.A villager who shared fake news continuosly without knowing the truth and how that effets him and other form this story.
Code M. :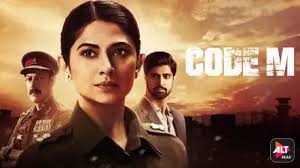 Code M is a web series produced by juggernaut productions for ALT Balaji and ZEE5.In this series janefer winget will play the roll of major monika mehra. Monia is a military lawer. In this series her duty is to solve one case and go to the detail investigation of case and break the Code M.
Except jenefer vinget rajat kapoor will play the role of karnal suryaveer chuhan. Suryaveer is a person one who is the comadet of army base and also a good freind of monika.
Bhoukaal :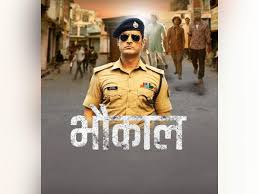 Bhoukaal web series is a real story is a biopic based real life escapades of naveen sikhera.In this series actor mohit raina will play the role of navneet sikhera.Actor harman baveja will be the creator or show runner of this series.
In this web series the encounter done by the navneet shikera has shown that will change the whole imprsssion of police.
Ghost Stories :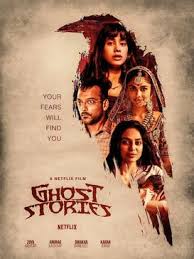 This year first web series ghost stories is release.Joya akhtar, anurag kashyup, divakar benergy and karan johar directed this series.
Joya akhther directes the first part of this series.In this janhvi kapoor and surekha sikari is in tha main or important role.
This story is all about a nurse or patient.
Anurag kashyup directes the second part of this series. This is very complicated.The whole part of this part is shoot under dim light or color.
Divakar benergy directes the third part of this series. he direct the best part of this series. in his story two kids or jombis are include.
Karan directes the third part of this series. In his story the madness is seeing as compare to fear.
Guilty :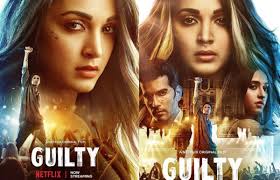 Guilty web series is produce by netflix . guity starars by kiyara advani. this is the first project of karan johar production house .
this web series talk about me too.this series is realease just before the international woman day.
this series has done very good work in class society and violence. this series try to give the message about no means no.
Taj Mahal 1989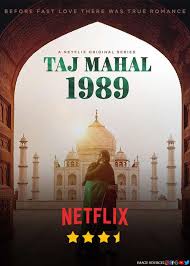 This web series also produced by netflix or tiping film.this is directed by pushpendra nath mishra. without facebook or twitter this story will show the love of story of 1989.
This series has shown the love story of lakhnau univercity in year 1989.
In this series there is main two story of love one side the love between profesor akhtar beg and his wife sarita and on the other side love between the politician and the physics student rashmi
This story shows the real love story that is not understanble by today's generation love.
Afsos :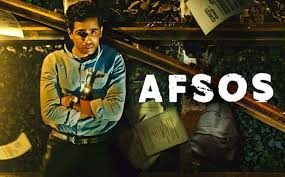 Afsos web series relaesed on 7 feburary by amajon prime written by divya chaterzy and anirban das gupta. This story revovles around the charachter named nakul. In nakul's life nothing has to be happen anything right. nakul has try to kill her self 11 times but every time he is getting failes in their try.
Nakul is very depresse charcter .this story and also he is a non succesfull writter.Nakul try again and again to kill herself but he never get succesfull that why he every time regrets. that's the reason this web series has named afsos.
Asur :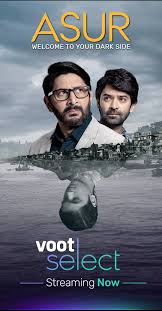 Asur full name asur welcome to your dark side. this web series consist eight episode. It is written by gaurav shukla , vinay chavla , and naren bhatt and directed by odi sen
Asur webseries made of three character
First A 15 year old teacher's child second a character nikhil nayar who work with the forenshik team and the third dr. dhananjay rajput who has post a top postion in forenshik team
A 15 years child's father call him asur because his wife has dead after his birth .
Jamtara :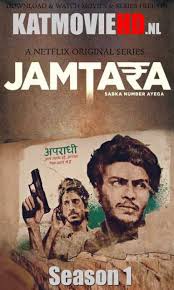 Jamtara is a district of jharkhand a fishing hub where stranger is cheated by someone who call them and get thier acount details by doing cheat.
It is showing real story by its imagination. This web serias consist of 10 episode release on 10 january 2020.
In these web series two character are there sunny and rockey their dream is to earn lots of money by doing fishing.
The best thing of this web series is the acting of that two small tenagers who do their work by very atractively.
Forgotten Army Ajadi K liye :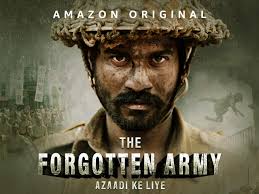 The forgotten army release on amajon prime produce by kabir khan.
The forgotten army is the story of aajad hind fauj . Subhash chandra bosh make this story.
This story shows the life of amrindar sinh lodhi in two different decade. First when japanais caught him at the time of second world war.
Second in 1996 he become aged and go to meet their family and there he tell the whole story of aajad hind fauj.